It's that time of the year – gift-giving time. And while I feel like a little less emphasis on material goods would be a societal improvement, the fact remains that giving something thoughtful to someone you love is a way (one of many) to express your appreciation. (And let's face it: a meaningful gift can really brighten a person's day.) But it's not always easy to figure out the perfect gift! So I've put together this extensive holiday gift guide. Many of these are products I actually have myself. I hope this list helps you to finish out any holiday shopping you have to do, but that it also serves you well year-round for gift-giving occasions. As a note, this post contains products that I received for free as well as affiliate links, though not exclusively on either front.
(Like that ornament at the top of the wreath in the image above? Check out Drew Roulette's shop.)
CHILDREN'S GIFTS
Bashful Unicorn from La Petite Chenille. Perfectly plush and full of magic, any kid in your life (and plenty of grownups) would be delighted to receive this mystical companion.
Animal Parade A-Z Puzzle from La Petite Chenille. This toy combines a few things I love: it's wooden with nontoxic paint, it's a puzzle, it depicts animals (a little obsessed with animals around here), and it provides a fun way for children to learn. In this case, children learn the alphabet and capital as well as lowercase letter recognition. Each animal in the puzzle represents a letter and they all fit together in a fun formation – one that yields a vulture riding a unicorn.

Fox Backpack – Orange Fox Backpack
Vilac Guitar Musical Toy
Moulin Roty's – Dinosaur Night-time Shadows/9

PlanetBox Rover Lunchbox, Black Carry Bag with Sports Balls Magnets

Stuffed Unicorn Toy (Grey) – Set of 3 Mythical Plush Unicorns

– Superstar Microphone

– Larry the Llama Ride On

– Manhattan Blocks

– Crescent Moon Doll Crib

Kids Rockers: Plush Polar Bear Rocker – Arctic Polar Bear Wooden Rocker

– Charlie Friend Indeed Doll

– Toddler Desk and Chair Set

– Magic Fairy Dolls (Set of 3)

– Zoo Crew Elephant Pull Toy

– Playtime Anytime Solar System Rattles

Hazel Village Mushroom Rattle

– Jellycat Sloth Stuffed Animal

String Along Bead Kit – String Along Deluxe Bead Kit
Skip Hop Zoo Little Kid and Toddler Backpack, Ages 2+, Multi Brooklyn Bee

– Bird Wild Wings Dress Up Set

– Silver Unicorn Headband

USA Puzzle – My Puzzle Tis of Thee Puzzle

Kids Play Metal Shopping Cart – In the Market Shopping Cart

Calico Critters Hopscotch Rabbit Family

Baby Banz EMBB Hearing Protection, 0-2 Years, Blue

Byte-Size Kids Chalkboard Laptop – Byte-Size Personal Laptop Chalkboard

Melissa & Doug Let's Play House Dust! Sweep! Mop! 6-Piece Pretend Play Set

E Support Mini Pretty Magic Mushroom-Shaped Energy Saving Sensor LED Romantic Night Light with Plug Yellow

– Dinosaur Stuffed Animals (Set Of 4)

Hape – Early Melodies – Mighty Mini Band Wooden Percussion Instrument

– Geodome Playhouse

Sparkle Crown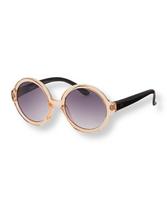 Colorblock Sunglasses
CHILDREN'S BOOK GIFTS

Emily Winfield Martin's Dreamers Board Boxed Set

– Secret Garden Coloring Book

The Wonderful Things You Will Be
Where the Wild Things Are

Rad American Women A-Z: Rebels, Trailblazers, and Visionaries who Shaped Our History . . . and Our Future! (City Lights/Sister Spit)
Snow (Sunburst Books)
Edward Gets Messy
Yoga Bunny
Good Night Stories for Rebel Girls
Women in Science: 50 Fearless Pioneers Who Changed the World
The Book of Heroines: Tales of History's Gutsiest Gals
What Do You Do With a Problem?
The House in the Night
Journey
The Dangerous Alphabet
Is Your Mama a Llama?
Don't Let the Pigeon Drive the Bus!
Not Every Princess
Giraffes Can't Dance
CHILDREN'S CLOTHING GIFTS
Pip & Squeaks Ethically made clothing and accessories created by one caring parent in Maine for other caring parents. (Pictured above: the Dallas hoodie in mustard and the Birch leggings.)
(Pictured above: the Watercolor leggings and the Fundraising Signature t-shirt.)
(Pictured above: the Teal Linen Hoodie and custom leggings in woodland print.)
(Pictured above: the Mushroom Raglan Shirt, the Fringe Leggings in tan, and the Indi Scout banner hanging in Ever's room.)
Indi Scout Eco-friendly, mindful, adorable clothing made by a mama in California.
Kelsey Dress in Gunmetal from Little Mango. This dress helps Ever to channel her inner David Bowie. Full of glam and extra fun because the fabric feels neat, this will be an adored part of her wardrobe until we can't squeeze it onto her much older torso as a shirt anymore.
Vida Faux Leather Leggings from Little Mango. If you know a tiny born entertainers like I do, they might also need a pair of leggings deserving of the spotlight. These faux leather leggings (which come in gold as well as black) should do the trick.

Kids The Future Is Female T Shirt 4 Black

Tons of Fun Color-In Dress – 2T-8Y

Warm & Fuzzy Leggings

Mini Rodini Organic T-Rex Tee

Cargo Joggers

Sparkle Tights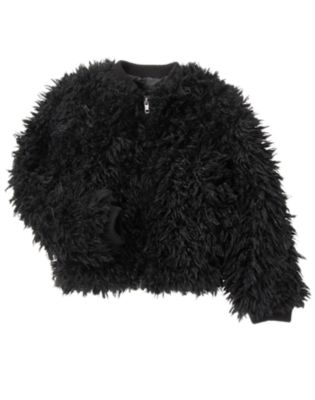 Faux Fur Bomber Jacket

Fur-Collar Vest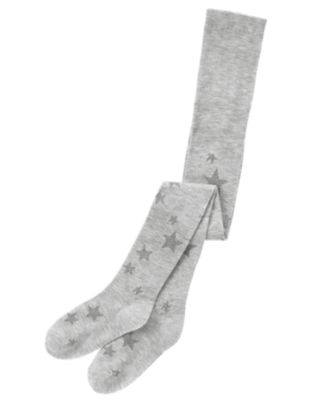 Sparkle Star Tights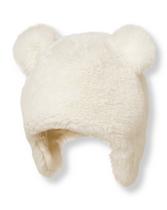 Faux-Fur Hat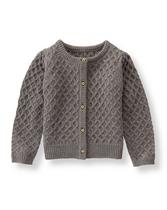 Cable Sweater Cardigan
CHILDREN'S SHOES GIFTS

Shimmer Oxfords

Duck Boots

Parson 15 (Youth)

Sherpa-Lined Boots

Fannie Dancer-t (Toddler)
MEN'S CLOTHING GIFTS
Perfect T from Indigenous. Soft organic cotton, eco-friendly low impact dyes, fair trade, and long-lasting for any style.
DSTLD Cotton Bomber Jacket. With just the right amount of flare, this comfy jacket isn't overstated and can go with just about everything.
DSTLD Men's Slim Stretch Denim Jeans. Ben loves the charcoal version of these.
Unisex Organic Flannel Robe from Our Green House

Binding It Hard to Believe Men's T-Shirt

Challenge Me / Grey
MEN'S SHOES GIFTS
Ahisma Work Boots. These boots (in espresso) are Ben's favorites and I have to say: I like the way they look on him a lot.
Strider Boots from Will's Vegan Shoes
WOMEN'S CLOTHING GIFTS
Reversible Jersey Pullover from Indigenous. This is one of my new favorites and a definite closet staple. It's soft, incredibly warm, and good for two different looks thanks to it being reversible.
Eco Infinity Scarf from Indigenous. This is the best scarf I've ever owned. I'm a sucker for cable knit, so this chunky organic cotton piece appealed to me immediately when I saw it online. I was even happier when I tried it on in person – it's smooth (not itchy at all like wool can be – hooray for organic cotton!), toasty, and exactly the amount of scarf I want – not too little or too much fabric. If you're looking for a timeless, functional, handcrafted, eco-conscious gift, this is a great option.Indigenous is committed to creating organic and fair trade clothing with an emphasis on the handmade and natural materials. Read more about Indigenous here.
DSTLD High Waisted Skinny Jeans. I have these in Black Powerstretch and Dark Vintage. They're both amazing – comfortable and flattering with just the right amount of stretch. This is a perfect pair of jeans for the lady in your life who could use a perfect pair of jeans (*ahem* that's everyone).
DSTLD Scoop Neck Tee. You know what's a good fit for a perfect pair of jeans? A perfect tee. I have the DSTLD Scoop Neck Tee in heather grey and black. You can't go wrong with these super soft timeless staples.

Treehouse Traveler Coat

Esteemed Dreamer A-Line Dress

Scoop Tee

Marathon / Black


Grey Drop Shoulder Cable Knit Cardigan With Pockets

Sleek Your Interest A-Line Dress

Khaki Contrast Sherpa Lining Single Button Hooded Coat

Layer of Love Cardigan
Everlane clothing (for women and men). I love my anorak, tees, and the street fleece pant.

Apres la Soiree A-Line Dress in Marigold

Knit the Big Time Sweater Dress

VINTAGE SWEATSHIRT Faded Black

Chiffon Work Long Sleeve Blouse

Boat Neck A Line Maxi Dress

Denim A Line Shirt Dress

VINTAGE TEE Dark Grey

VINTAGE MESH DRESS Faded Black

She Eye to Eye T-Shirt

Wish for the Moonlight Sweatshirt

Library, Secondary, Tertiary Cardigan in Topaz

Heed Your Warming Fleece-Lined Leggings in Textured Cocoa
WOMEN'S SHOES GIFTS
Ahisma Jazz Loafer. I love these in khaki.
Chelsea Boots from Will's Vegan Shoes


Cool to Be Warm Slipper

Street Team Spirit Sneaker in Charcoal

Think Flats! Loafer

Who Could Be Saddle? Shoes

Flaunt Your Footwork Boot in Black
TECHNOLOGY, MUSIC, PHOTOGRAPHY, AND GEAR GIFTS
Fire Tablet, 7″ Display, Wi-Fi, 8 GB – Includes Special Offers, Black
Amazon FreeTime Kid-Proof Case for Amazon Fire (5th Generation – 2015 release), Blue

Bundle-3 Items:Plus EBow E-Bow Hand Held Electronic Effect Bow for Guitar and 2 Duracell 9v Batteries

Elixir Strings 16548 80/20 Bronze Acoustic Guitar Strings with POLYWEB Coating, Light

Elixir Strings 16542 Electric Guitar Strings with NANOWEB Coating, 3 Pack, Light (.010-.046)

M-Audio Keystation Mini 32 | Ultra-Portable 32-Key USB MIDI Keyboard Controller

Tenba 636-222 Tenba 636-222 BYOB 9 – Camera Insert (Black)

Strum of a Kind DIY Ukulele

Sony MDR7506 Professional Large Diaphragm Headphone
ACCESSORIES GIFTS

SHOLDIT Basic Convertible Infinity Scarf with Pocket – Dolce Black

Slim Wallet – Minimalist Design for Men and Women. Made from Durable Cork
Womens Clutch Wallet Evening bag. Sustainable Cork Fabric Vegan Leather Handbag (Black)

Tote Bag – Reusable Grocery Carrying Bag Made From Sustainable Eco-Friendly Cork Fabric

Viable Harvest, Bamboo Earrings – Handmade Wooden Eco- Friendly Stud (Naturally Basic) Women's
Barnaby Jack Vintage for perfectly curated desert-inspired vintage items.

Large 10mm Round Sterling Silver Circle Disc Stud Earrings – Smooth and Flat Nail Head Mirror Posts

Those Shimmer Nights Tights

La Di Dotty Tights

Architectural Elegance Necklace
Twinkle Little Stars Rings from Aidah Jewelry
HOME DECOR GIFTS
Pehr Designs Pom Pom Bin, Grey
Pehr Designs Grey Pom Pom Hamper + Gold Foil Speck Drum + Gold Foil Speck Bin + Pebble Hatch Tea Towel + Eggplant Pencil Lines Tea Towel. I love these items from Pehr Designs. Before acquiring these items, Ever's dirty laundry went into a laundry bag on the floor, her toys went into two cardboard boxes, and her pull-ups and other diapering toiletries went into a musty old basket. Ew. I swapped everything in her room out for these sturdy and attractive replacements and they look great!

Grid-Talk Frame
Wire Table Lamp (Bronze) – Bronze Real Light Wire Table Lamp

Get the Hang of Decorating Photo Display


CHUNKY KNIT THROW
Cinema Light Box from Mobstub

Varied Treasure Jewelry Box
Home Dynamix Splash Rug from Fine Rug Collection

Shaggy Pouf (White) – White Shaggy Pouf Seat


CHUNKY KNIT PILLOW

Prop the Question Photo Display

Masterfully Natural Pillow
Rewa Pillow from Modshop
Agadir Pouf from Modshop


Jute Natural Rug

Thorn for This Role Jewelry Stand

Faux-Leather Seats Come Standard (Gold) – Faux Leather Gold Pouf

Bamboo Botanist Planter

Tone Day at a Time 2016-2017 Wall Calendar
KITCHEN GIFTS

To-Gather at Last Cutlery Set
Staub Double Handle Fry Pan, Grenadine, 13″

New DEMMEX 1.2MM Thick Hammered Copper Saucepan with Lid & Helper Handle (1.7-Quart)

SodaStream Source Sparkling Water Maker Starter Kit, Black

Glass Teapot with Stainless Steel Infuser and Lid,26oz/750ml Borosilicate Ultralight High Heat Resistance Teapots for Flower Tea and Loose Leaf Tea Pot

Victorinox Swiss Classic 15-Piece Cutlery Block Set

Hamilton Beach 40865 Glass Electric Kettle, 1.7-Liter
Ceramic Elephant Teapot from Our Green House

Capresso Stainless Steel Espresso Machine
VEGAN COOKBOOK GIFTS

The Superfun Times Vegan Holiday Cookbook: Entertaining for Absolutely Every Occasion

Isa Does It: Amazingly Easy, Wildly Delicious Vegan Recipes for Every Day of the Week

Veganomicon: The Ultimate Vegan Cookbook

The Oh She Glows Cookbook: Over 100 Vegan Recipes to Glow from the Inside Out

Minimalist Baker's Everyday Cooking: 101 Entirely Plant-based, Mostly Gluten-Free, Easy and Delicious Recipes

Oh She Glows Every Day: Quick and Simply Satisfying Plant-based Recipes

Thug Kitchen: The Official Cookbook: Eat Like You Give a F*ck

But I Could Never Go Vegan!: 125 Recipes That Prove You Can Live Without Cheese, It's Not All Rabbit Food, and Your Friends Will Still Come Over for Dinner

Forks Over Knives – The Cookbook: Over 300 Recipes for Plant-Based Eating All Through the Year

The Vegan Table: 200 Unforgettable Recipes for Entertaining Every Guest at Every Occasion
FOOD AND DRINK GIFTS 

Roland Dried Mushrooms, Mixed Wild, 16 Ounce

Kicking Horse Coffee, Whole Bean, Kick Ass, 2.2 Pound

Louisville Vegan Jerky – Smoked Black Pepper, 3 oz. Bag

Prince of Peace Instant Ginger Honey Crystals, 30 ct Bags – 18 g Sachets, (Pack of 2)

Maine Chaga Premium Tea Chunks, Small, Pre-Cubed Chunks Eliminates Need To Saw Or Hammer To Resize , Makes 34-50+ Servings, Not cultivated, 100% Wild Harvested

Wine Club Pacific Northwest Series – Delivered Every Other Month – 1 Red & 1 White Wine
Pea Protein Powder from Organic Merchants
BOOK GIFTS

Big Magic: Creative Living Beyond Fear

Hyperbole and a Half: Unfortunate Situations, Flawed Coping Mechanisms, Mayhem, and Other Things That Happened

The Waldorf Astoria Bar Book

Speakeasy Cocktail Book
ACTIVE AND SPORTS GIFTS

Everything's Falling Into Phase Yoga Mat
Trademark Global Bocce Ball Set with Carrying Case – 5 Styles to Choose From

Stamina 55-1610 InMotion E1000 Elliptical Trainer
Amelie Bike from Public
BATH, BODY, BEAUTY, AND WELLNESS GIFTS

Suntegrity – "5 in 1" Natural Moisturizing Face Sunscreen – Tinted – LIGHT
Nessa's Naturals
Pacifica Sandalwood .33oz Solid Perfume

Lush Ocean Salt Face And Body Scrub 4.2 Oz

Lush Cosmetics Roots Hair Treatment, 7.9 Ounces

Aztec Secret Indian Healing Clay Deep Pore Cleansing, 1 Pound
Nessa's Naturals Cosmetics. I have so many goodies from this handcrafted line and I love them all. The cheek satins are an easy favorite!

Wiccy Magic Muscles Massage Bar by LUSH

SPLENDEUR Bucket O Luscious Bath Bomb Fizzes(12) wrapped /2″ diameter/ Pamper Yourself /Gift /USA Handmade|Skin Moisturizer|Organic|100 percent NATURAL-SHEA Butter|Coconut Oil/FREE Essential Oil Book!

Obsessive Compulsive Cosmetics (Occ) Pro's Picks: Portables – Lip Tar: Test Tube X 12 Set

OZNaturals – Hyaluronic Acid Serum With Vitamin C – The Most Effective Anti Aging Serum – Anti Wrinkle Serum Will Provide The Dramatic Youthful Results You've Been Looking For!, 1 oz

Even Glow Serum Vitamin C Serum Antioxidant Treatment Advanced Plant Stem Cells Natural & Organic Ingredients Includes Organic Rosehip Oil & Sea Buckthorn Oil, 1.18 oz

PINROSE Tambourine Dreamer Eau de Parfum 1 FL OZ

W3LL PEOPLE – Universalist Multi-Use Color Stick (Nude Flush (9))

Ecco Bella Night Rebuilder with VitaminCells, 2oz

Ecco Bella FlowerColor Lipstick, Rosewood .13 Ounce

Burt's Bees Baby 100% Natural Dusting Powder, 4.5 Ounces (Pack of 3) (Packaging May Vary)

Full Spectrum Chaga 1000mg, Enhance Cellular Immunity,120 Tab

Activa Naturals Lions Mane Mushroom Memory and Brain Health Support Supplement – 120 Vegetarian Capsules
ART AND CREATIVE LIVING GIFTS

Mind Melt: Extreme Art Mazes to Color and Confound

Orb Appeal Geode Terrarium Kit

Derwent Water Color Pencils, Watercolor, Drawing, Art, 24-Pack (32883)

School Smart 1439213 Non-Toxic Washable Tempera Paint Set, 1-Pint Plastic Bottle, Assorted Color (Pack of 12)

404 Not Found: A Coloring Book by The Oatmeal
Muscle Relief Healing Lotion from Real Purity

Have Me in Stitches Embroidery Kit in Sloth
GIFTS FOR PARENTS

mifold Grab-and-Go Car Booster Seat, Slate Grey

Backseat Car Organizer – Kids Toy Storage – Comes with Visor Organizer

– Hushaby Neutral Diaper Holder
Calming Non-Toxic Bubble Bath from Our Green House
Calming Baby Lotion from Babo Botanicals
GIFTS FOR DOG OWNERS